The Dahan Fellowship for Jewish Leadership supports Jewish undergraduate and graduate students in pursuing lives of leadership in service of the Jewish people, Israel, and the good of humanity.
Over the course of two academic semesters, Dahan Fellows delve into a curriculum of Torah texts and Jewish history on the theme of leadership. In addition to study sessions, fellows participate in a mentorship program with Jewish leaders. The fellowship culminates with an impact project, where fellows apply lessons learned to a real-world project, manifesting a leadership anchored in and informed by Jewish wisdom and values and infused with Jewish pride.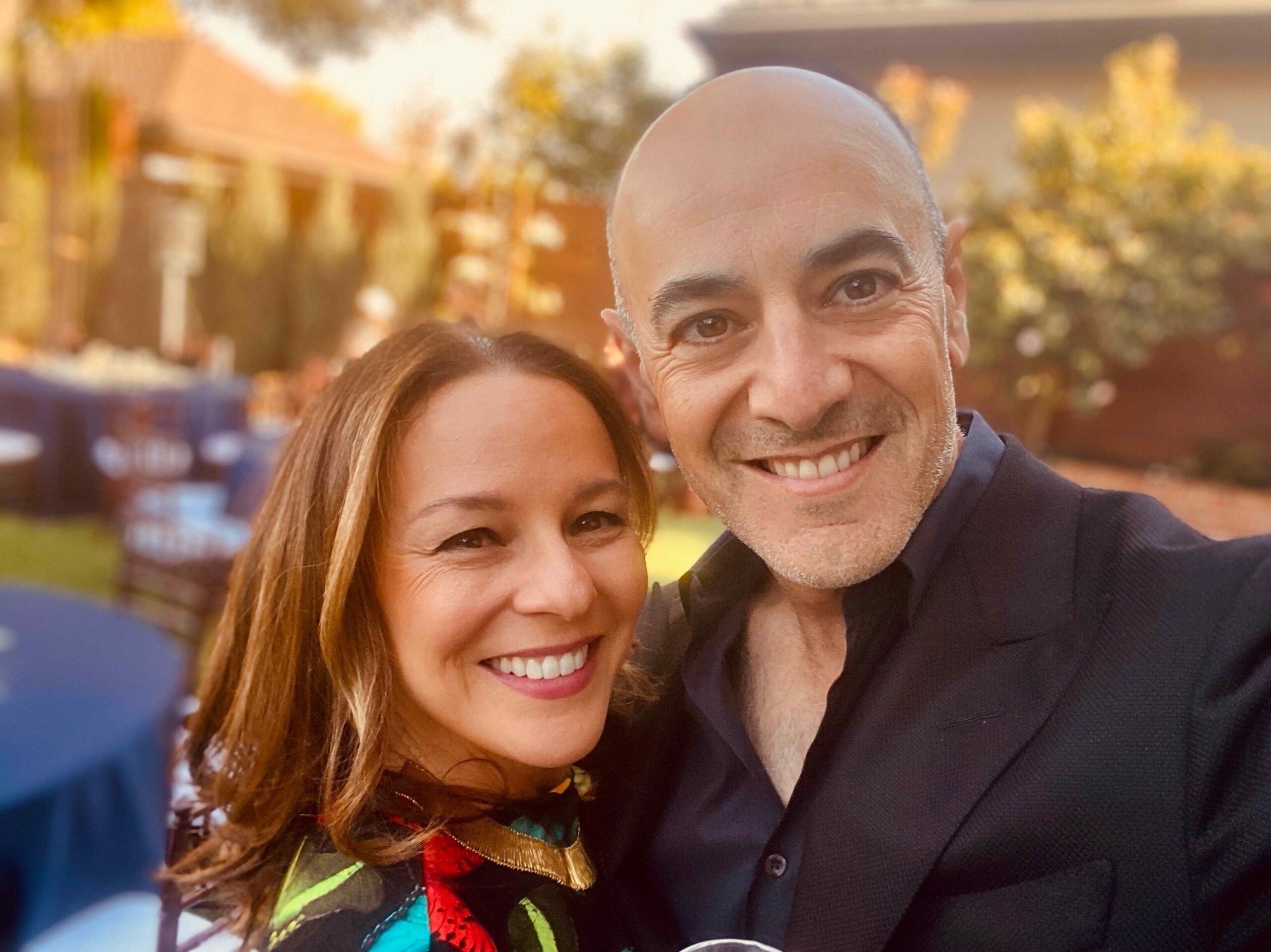 Jackie and Omri Dahan
Omri has spent over 25 years as an operator, advisor and investor in startup companies, in industries ranging from consumer products to health care to consulting to fintech. Most recently, he led the commercial charge at Marqeta, a payments technology venture, from the first dollar of revenue until filing for its IPO in 2021. He earned his B.S. from UC Berkeley and MBA from Harvard Business School in 2001.
Omri feels deeply connected to the Jewish people and committed to the advancement of the State of Israel. Inspired by the unique legacy he received from his father's family (Moroccan) and his mother's (Romanian / Lithuanian), he is active in several organizations ranging from AIPAC, outreach to unaffiliated young Jewish professionals, Israel advocacy education for college students and in his own local community.
Jackie was raised in NYC where her deep love for Judaism and Israel were inspired early by her family and her attendance at Jewish day schools. She received her doctorate in Psychology from the Ferkauf Graduate School, Yeshiva University. Jackie has a private practice with a specialty in working with individuals impacted by chronic medical conditions and has been published for her work on trauma and resilience in cancer and more recently on work with patients during the COVID pandemic. Her most important job – being a mom to three middle schoolers – Maya, Jonah and Ezra – keeps her especially invested in the development of young Jewish leaders.
Jackie and Omri are longtime friends of Chabad of Harvard. Omri first met Rabbi Hirschy Zarchi on Lag B'Omer 2001, at the original Chabad House at 38 Banks. Since then, Rabbi Zarchi and Elkie have been dear friends, and the Zarchis have been cherished spiritual mentors to both Omri and Jackie. Rabbi Zarchi was a witness at their wedding in Sonoma, and this past year the Zarchis made the trip to California to celebrate the Bat Mitzvah of their daughter, Maya.
They are deeply grateful for the opportunity to partner in the extraordinary work the Zarchis do every day on behalf of the Jewish people.
2022-23 Fellows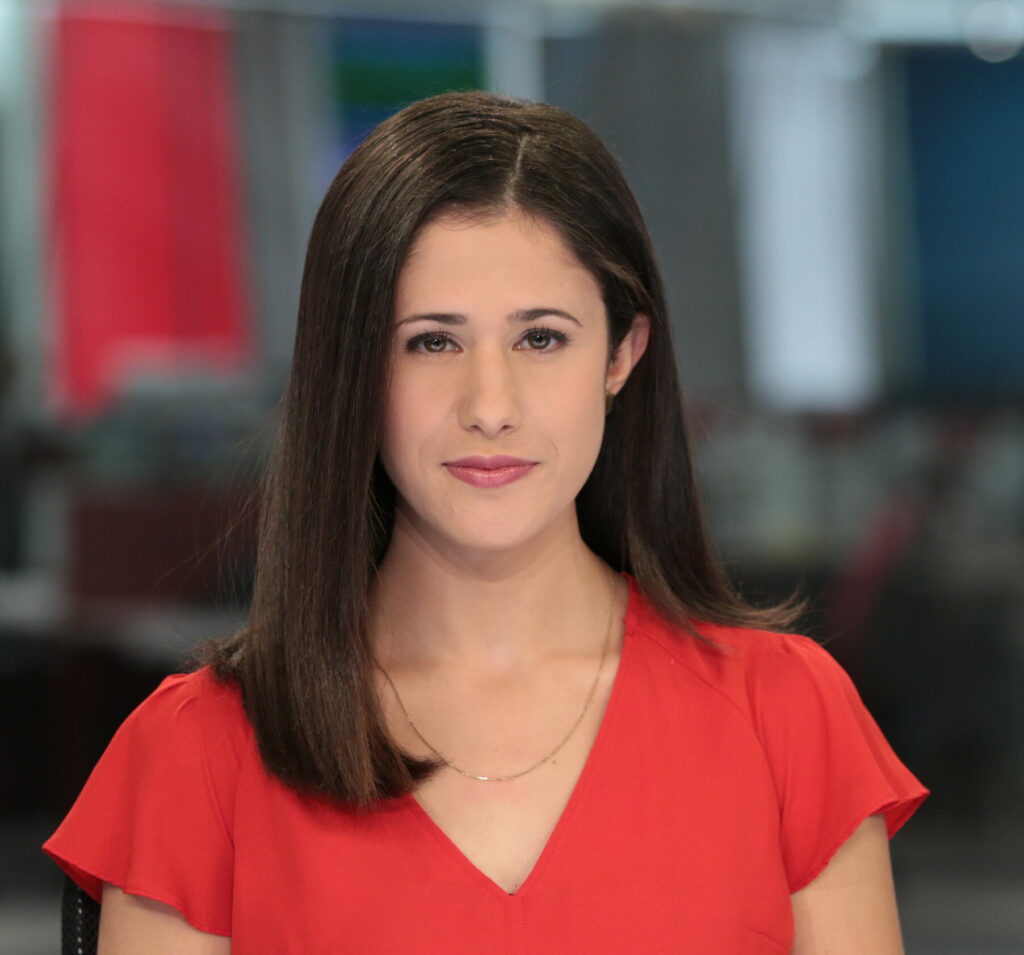 Yael Abadi HKS '23

Yael is a second-year MPA candidate at the Harvard Kennedy School. She is the co-president of the Israeli Caucus at HKS, and last year, she led the largest itrek delegation ever to Israel, of 300 Harvard Kennedy School students – future leaders from all around the world.
Prior to HKS, Yael worked as an Economist at the Israeli Ministry of Finance, where she was in charge of the public transportation sector. Today she is a Harvard innovation lab & MIT Sandbox fellow, working on her own initiative to improve public transportation, using technology and Behavioral Economics.
Previously, Yael was an economic correspondent and anchor on the leading TV channel and radio station in Israel. In addition, she worked with Prof. Dan Ariely, a renowned Behavioral Economics expert, consulting the Israeli government.
Yael holds an M.A. in Research Economics, from a joint honors program between Tel-Aviv University and the Hebrew University, and a B.A in Psychology and Economics from Tel-Aviv University.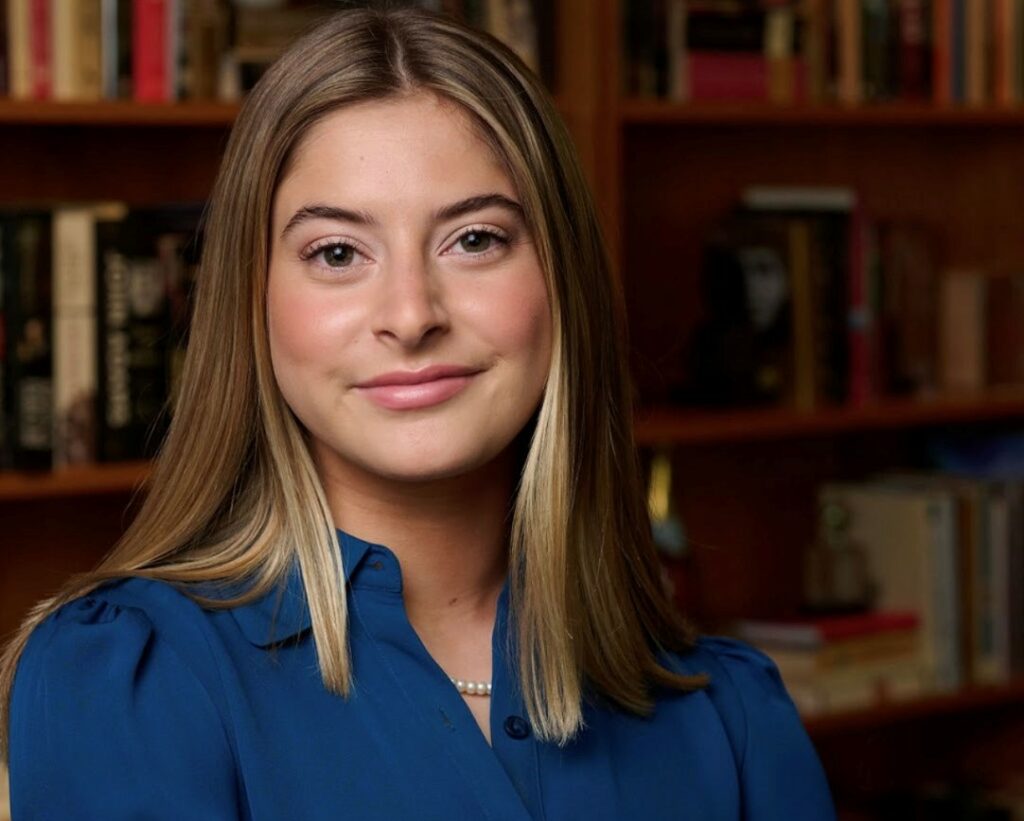 Ariel Beck '25
Founder and President, Girls Who Start
Ariel Beck is a sophomore at Harvard College studying Economics and Government. She is the Founder and President of Girls Who Start International, a 501(c)(3) nonprofit organization with the mission to inspire middle school, high school, and college girls to become entrepreneurs and leaders. Since its founding in 2016, Girls Who Start has expanded to almost 60 chapters and over 2,500+ members across the country and internationally, including in the US, Canada, Switzerland, India, Hong Kong, and Mongolia. In both 2020 and 2022, Ariel led the Girls Who Start Design Challenge Hackathon, where 100 students competed in a 1-day competition to create an environmentally sustainable product or app while learning about design thinking and pitching strategies. In 2019, Ariel created and hosted the Girls Who Start Summit for 200+ girls from ~40 high schools. Additionally, Ariel developed a scholarship program with University Startups to enable underrepresented and socioeconomically diverse high school girls to attend social entrepreneurship, college counseling, and career development courses. Through this program, Ariel has raised >$50,000 to fund 36 scholarships.
In 2022, Ariel was selected by the Helen Diller Foundation as a Diller Teen Tikkun Olam Awardee. Ariel is also the youngest member on the Board of Advisors for the Entrepreneurship and Transformative Leadership Lab at the Universities of Shady Grove. In this role, Ariel serves university students and small businesses in developing disruptive and transformative entrepreneurial ventures.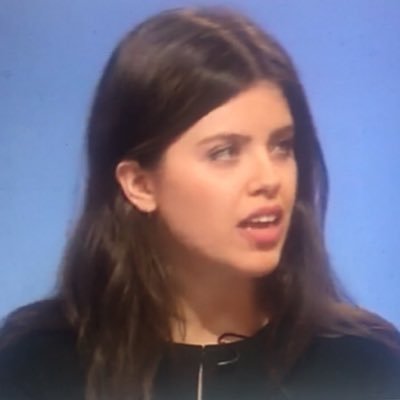 Ellie Green HDS '23
Ellie Green is a current second year student at Harvard Divinity School. Prior to coming to Harvard, Ellie was External Affairs Manager at Policy Exchange, Chief of Staff at the Henry Jackson Society and a Rapporteur for the Israel Diaspora Trust. She has worked at BICOM (Britain Israel Communications and Research Centre) and as a Research Fellow at the Religion and Security Council. She has provided foreign policy analysis for BBC One, BBC World, Sky News and LBC among other outlets. She holds a MA in Theological Studies from the University of St Andrews.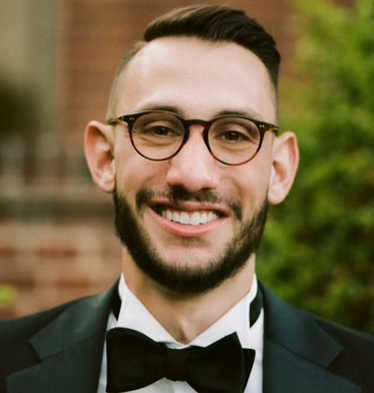 Elias Neibart HLS '25
Elias Neibart is a J.D. candidate at Harvard Law School. He received his MPhil in Political Thought and Intellectual History at the University of Cambridge where he researched the ideological origins of America's "Second Founding." A 2020 graduate of Emory University, Elias earned his undergraduate degree in Political Theory and Philosophy, graduating Phi Beta Kappa and summa cum laude. Currently, Elias is a Charles Krauthmamer Fellow with the Tikvah Fund. He was previously a College Associate at the Manhattan Institute and an Alexander Hamilton Student Fellow at Antonin Scalia Law School. Elias has held positions with the New York County District Attorney's Office, the United States Attorney's Office for the Southern District of New York, and the New York State Office of the Attorney General.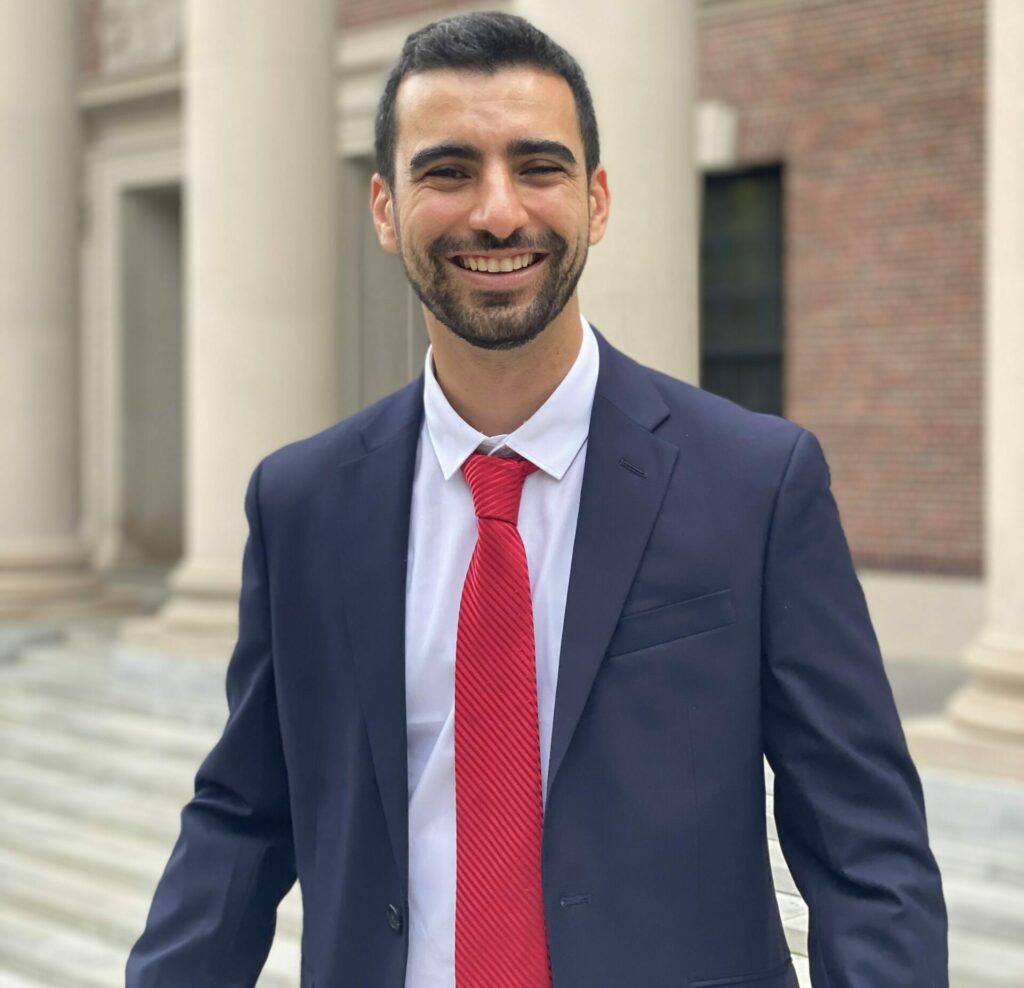 Nim Ravid '25
Originally from Tel-Aviv, Israel, Nim is a sophomore at Harvard College studying psychology and economics. On campus, Nim is the Co-Founder and President of the Harvard College Behavioral Strategy Group (BSG), a student group that applies insights in behavioral science to solve real-world problems by providing consulting services to companies and nonprofits. Nim conducts research with MIT Professor Jared Curhan on negotiation and rapport building. He is also a co-leader of Harvard College Israel Trek, which brings 100 Harvard College students to Israel every year to explore the country's history, culture, and complexities.
Prior to Harvard, Nim served as Spokesman for the Head of the Foreign Affairs and Defense Committee in the Israeli parliament. He also served as Spokesman for the Coronavirus Commissioner of Israel's Border Crossings and worked as a communications consultant for startups and venture capital firms.
Noah Sissoko HLS '23
Noah is a 3L at Harvard Law School who is originally from San Francisco, CA. He studied Political Science at UC Berkeley and while in college served as a mentor and tutor for underprivileged children in South Berkeley and worked for then-Senator Kamala Harris and Speaker Nancy Pelosi. After graduating, he worked as an Investment Associate for Pete Buttigieg's presidential campaign and was a part of a 3-person team responsible for the fundraising efforts in 25 states throughout the Midwest and South. After working on the Buttigieg campaign, Noah served as a SEO Law Fellow at Covington & Burling LLP in Washington DC.

At HLS, Noah has been a member of the Tenant Advocacy Project, a Technical Editor on the Journal of Legislation, an elected board-member on the National Security Journal, the Public Interest Committee Co-Chair for the Black Law Students Association, and serves as the Community Chair for the Jewish Law Students Association. During his 1L summer he served as the Antitrust and Voting Rights Law Clerk on the U.S. Senate Judiciary Committee and during his 2L summer he worked as a Law Clerk on the Air Force Court of Criminal Appeals at Joint-Base Andrews.